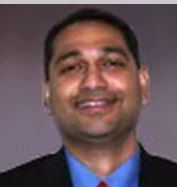 Badhri Rajagopalan
President
Badhri Rajagopalan is the President and chief technology architect for Xeenius. He is responsible for the overall operations and technology offerings/direction of the company.
Badhri has more than 17-years' experience in software development, technology architecture and management. He has worked with various sectors including telecommunications, retail, finance, pharmaceutical, storage, education and Internet supplying B2C and B2B solutions.
Badhri is well versed with Oracle technology, practices and their Center of Excellence. He led Oracle Technology practices and help develop the Center of Excellence initiative for integration and digital enablement across retail and consumer goods verticals. This included implementations with integrations into Oracle Apps (Financials, JD Edwards, Fusion), Oracle Retail (MOM, ATG Commerce, Stores), Manhattan (WMS, OMS), JDA (Planning, Forecasting, Replenishment), Sterling OMS, GT Nexus, TradeStone, Oracle Micros (Commerce, OMS), Salesforce and Teradata.
Badhri has lead multiple projects on large scale mission critical systems for Fortune 100 companies. He specializes in cross-platform architecture where systems interact with various internal organizations, as well as third party vendors.
Badhri is a recent graduate of the Goldman Sachs 10,000 Small Businesses program.
His expertise centers around several key areas:
Business Transformation Strategy & Execution
Enterprise Architecture
Shared Services Strategy & Enablement
Cross Platform Retail Integration
Digital & Mobile Strategy
Distributed Order Orchestration