UTILITIES, OIL & GAS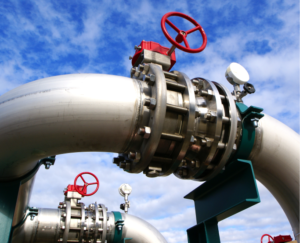 DIGITAL INTEGRATION AND TRANSFORMATION
Keeping pace with the digital landscape is an essential strategic imperative to develop and maintain a competitive advantage in the oil and energy industry. The retail division faces continuous marketplace competition to keep pace with the digital age. Xeenius helps clients enhance customer experiences, while delivering speed to market digital offerings designed to impact bottom line results, reduce cost of technology ownership and integrate with legacy back office systems. Our unified, cloud-based Xintegra8 platform hooks to all your technologies and transforms your  business into a seamless and efficient back office with cross-channel marketing and customer engagement. We transform your business into a profitable venture and an engaging customer experience. Our  offerings include:

DIFFERENTIATORS
Xeenius has a proven track record to ensure a technology ROI for its clients. We maximize value, reduce long-term costs and enhance revenue generating initiatives.
Results-driven Application Migration – The most important skill we bring to the table is we have been there before. We have handled numerous integration projects successfully, on time and within budget. We know the front office and back office processes that help you run your business. We know the technologies. We know how they can work together.
Validated Past Performance – Our past performance is validated by Oracle. We have a long-standing partnership and work in concert with them on development of retail solutions consistent with their direction, vision and product delivery.
Scale and Flexibility — Xeenius adapts to scale to the size of your needs, demands and market to deliver cost-effective integration solutions.
PAST PERFORMANCE
A. ROI in Three Days – A global retail client was considering implementing expansive use of WebMethods as part of their technology integration stack. We advised against doing so. Instead, we developed three Proof of Concept options to demonstrate the value behind our approach. Our chosen methods  saved money and added long-term benefits to extend their IT ecosystem.
B. Data Analysis and Reporting – We have assisted a variety of clients to transform their mainframe legacy environment to an updated cloud-based environment that delivers real-time data analysis and decision making solutions for the business of today.
C. Center of Excellence Solution Development – Xeenius has developed Integration and Digital Enablement across Retail and Consumer Goods verticals in conjunction with Oracle Technology