ABOUT US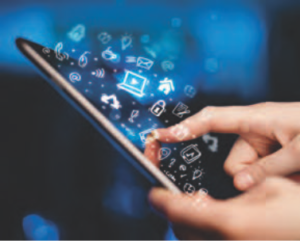 Keeping pace with the digital landscape is an essential strategic imperative for businesses to develop and maintain a competitive advantage. As companies work to transform their legacy information technology to a more agile, digital cloud-based platform, Xeenius is bridging the gap between business requirements and emerging technology by utilizing experience, personnel and solutions to ease the pathway. We assist clients to strategically modernize their IT environment to achieve seamless, agile results. We deliver fine-tuned solutions that can bolster revenue-generating initiatives and reduce marketplace operating costs.
Xeenius is committed to leading the way in bridging the gap between traditional legacy and digital software solutions. Since our founding in 2009, we have understood that technology can do more than help keep everyday business running smoothly – it can be the competitive differentiator for success.
Our diverse team of experienced industry subject matter experts transform IT systems, implement innovative emerging technology and provide alternative cost-effective solutions. Tackling challenges that fit our expertise, Xeenius provides solutions in these key major areas:
Cloud Applications — Cloud adoption across an enterprise is a major undertaking. Our team of experts help you launch a successful cloud initiative to allow your team to rapidly realize the benefits of cloud technology to grow, compete and deliver stellar customer experiences.

Data Analytics and Metrics

– Access to large amounts of data is useless unless there is a way to analyze and develop predictive modeling approaches for responsive decision making. Xeenius incorporates analytical solutions that handle volume, velocity (data that needs to be quickly ingested and acted upon) and variety (data captured in different formats – databases, audio files, social media, etc.)

Professional Services Support and Managed Services

– People are our most important asset and we utilize their skills to benefit our clients. Our professional services support and Managed Services Solutions help automate operational and business functions effectively, rapidly and within budget. We deliver Subject Matter Experts via 1) ongoing management and operations to provide 24/7 support and business continuity, 2) project-based services with Time & Materials, as well as fixed cost options for large scale implementation and transformation projects and 3) staff augmentation solutions composed of a constant bench of talent within our technology stack (vetted professionals, shortened turnaround and continuous training).
Digital Process Integration – Much like the plumbing in a house, our digital integration is not always seen, but clearly is an important piece of a successful digital infrastructure. Xeenius services ensure pieces fit and work properly together, the most innovative technologies are utilized, old connects to new and clients are established for the future direction of technology solutions. This occurs seamlessly, cost-effectively and in a timely manner to meet the needs and requirements of your business units, as well as your IT department.

Proprietary Products

– Xeenius has developed Xintegr8, a proprietary gateway product that allows seamless connectivity cross channels.
The world is changing, and Xeenius continues to change with the environment. New strategic alliances, continual process improvement and a commitment to do it right the first time keeps us and our clients ahead of the competition and in step with the evolving technology environment. Our legacy software experience as Top 10 Oracle Gold Partner has expanded into retail, healthcare, government, telcom, banking/finance, oil & energy and numerous other business industries.
We are a certified minority-, woman-owned business dedicated to the highest standards of quality for both technology and customer service. We believe in engaging all parts of our community because we know innovative ideas can come from anywhere. While others talk about innovation, Xeenius lives it.
Why not explore what Xeenius can do to help you bridge the digital gap!