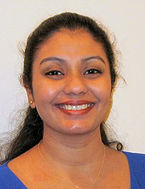 APARNA BADHRI
CEO
Aparna Badhri is the CEO of Xeenius where she is responsible for the overall management, strategic direction and growth of the company.
Aparna is a co-founder of Xeenius. She has significant experience in software development, analysis and management. She specializes in business process optimization and workflow automation to refine and create lean business processes geared towards effective IT and business interaction and execution. She is an Agile Scrum Master and has been instrumental in the redesign, automation of manual processes and development of lean business practices that have helped organizations maximize the efficiency of their processes.
Aparna has broad industry experience within the finance and pharmaceutical verticals and has lead multiple projects for Fortune 100/500 companies. She has been successful with project management optimization initiatives, consolidating IT foot prints into manageable, leaner organizations with greater ROI and in building out custom software products with a special focus on Business Process Management (lean business processes that maximizes efficiencies in the system, as well as re-designing and automating manual processes).
Aparna has a proven track record of promoting best practices and creating continuous process improvement initiatives as part of her projects and programs to create lean organizations that extract maximum value for investments.
Areas of expertise include:
Product Engineering
Business Process Management
Process Automation
Program / Project Management
Cross functional Leadership
Certified Scrum Master
Functional Analysis​
Operational Analysis & ROI Planning and Execution