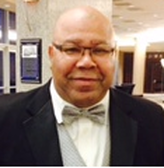 Charles McFarland
Senior VP, Sales & Operations
​Charles McFarland is Senior Vice President, Sales and Operations for Xeenius. His key role is in the area of business development and sales operations. He is responsible for the leadership, development and execution of the sales strategy for I.T Retail Solutions, Digital Experience and Cloud Products, Services and Operations. His efforts are targeted toward building the people, processes, and business infrastructure required to deliver dramatic year-over-year growth by leveraging business value/solution sales methodologies that enable business and IT process improvement.
Charles has more than 30-years' experience in the field of Information Technology. He is an accomplished executive and past entrepreneur. Having started out as a driver and coach, he later became highly skilled at assessing and capturing market opportunity, building/rebuilding high performance teams and establishing a culture of focused execution and high values that gets the best from everyone. During Charles' career, he has consulted for major companies, such as American Airlines, ATT, Verizon, Sprint, Sprint PCS, 3M, TRW, Walmart and UBS Warburg in Zurich Switzerland.
One of Charles's successful moments came as an entrepreneur with the startup of Microcell Software.  Charles and his team were able to grow their service revenue consistently in a four-year span and brand it with the telecommunications industry, netting him an acquisition by BMC Software.
Charles' top skills include:
Business Transformation
Leadership, Development and Execution of operational strategy.
Guiding companies through tremendous growth & capitalization of opportunity.
Operational Analysis & ROI Planning and Execution